Step 2: Find out more about your local site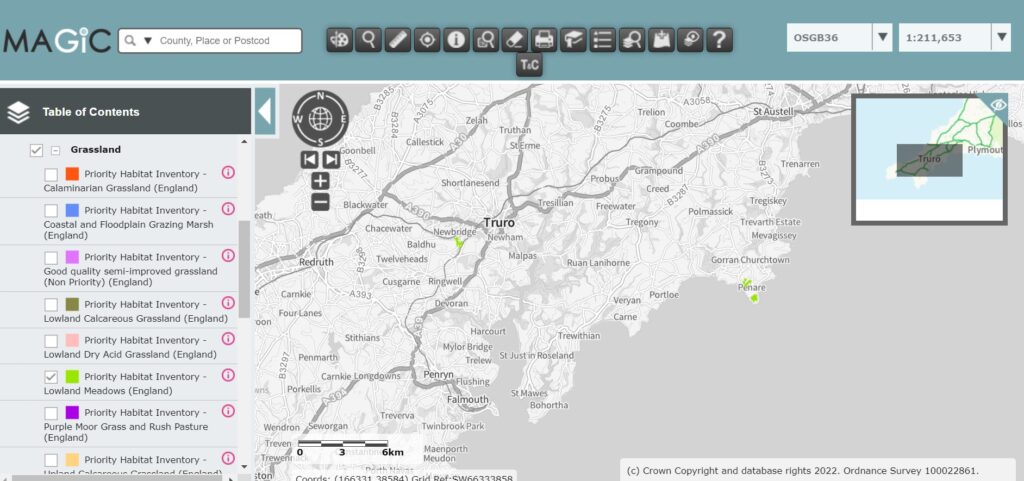 You'll firstly need to start mapping out your local environment, or the assets that you own if you're a local council.
This step might seem a little daunting. But there are plenty of resources out there. Check out this video for inspiration. You can also access habitat survey training here.
Before you even step outside, you can access a range of information about your local environment on the following websites/mapping tools:
After you have a draft map of the area that you want to manage better for nature, from what you have found online, it's a good idea to get out outside. Walking surveys and field surveys are a great way to get even more localised information. For example, hedgerows can be surveyed to find out how many different types of shrubs and plants are growing in them.
It's no secret that it's a little difficult to know who owns pieces of land in your local area. This may be simpler if you're a local council, and are aware of what land you own.
Most land is in private ownership, and permission is needed to survey wider areas. The Land Registry can help with finding out more on who owns what piece of land in your area. It's important to try and understand who owns what piece of land, and then get in touch with them to see how partnerships can be formed.
If you're unsure of where to begin, think about a specific piece of land that you want to manage better for nature. You may want to know the following:
Any wildlife designations on your area of land.
If your area is within an Area of Outstanding Natural Beauty (AONB) or other statutory designations.
What surveys are available on species within your area.
What habitats are in your area, and which ones are the most important.
Any significant landmarks on your land.
What the land is used for, and the significance it has for the local community.
Who manages the land.
Who owns the land.
Got a bit of free time? Test out your ability to use the above mapping resources.
 Can you find the Hayle Estuary on Google Earth Pro?
 Put on the 'Green Space Overlay' on OS maps.
 On Cornwall Council interactive maps, can you find the nearest Brownfield site to you?
 Look up how much heathland is on the Lizard Peninsula.
 How many different bird species are within your local area? Find out using the National Biodiversity Network.